Are you thinking about upgrading your front door? Check out this list of trending doors in 2017.
1.When it comes to having a older home the shabby chic look is still very much in!!! This was a old wood door that frist was sanded and then stained in "Jacob". After alowing to dry you can one of two ways. First you could just go for a dry brush look. Two you could get in there and distress with sand paper. use a fine sand paper not to rip tough the stained door. Make sure to seal with clear coat.
2. Gray are in!!! but Pops of colors are becoming a new rage!!! when changing up your door it is ideal to have it match what your decor is on the inside. If its modern go for a door that is as such. We look natural lighting and it is always a good idea to get a door with windows! If you have a door that doesn't have rain glass and you don't like people looking in to see you we have a cheap way to fix this issue!. Check out these cool window decals.
3.Wood doors never go out of style! They are beautiful and give your home that sleek look.
4. Here we are with another cute pop of color! when picking out your paint for front door make sure it is a good exterior paint that can hold up to the whether.
5. Yellow & golds are to die for right now! Now ever door we have shown you is not wood. You can get a door that has that wood look to it and paint to bring in that high quality look!
6. Vintage with gold fixtures. Most homes in our area do not have mail slots. If your looking for this add on you can always glue one on. Order from amazon. ;) you can find everything there!!!
7. 3/4ths Glass door! This is a great one because of the light it lets in! Let their be light!!! :) it is so important to not have your home dark be we know not 100% of people want a light bright home ! some people find comfort in a solid door.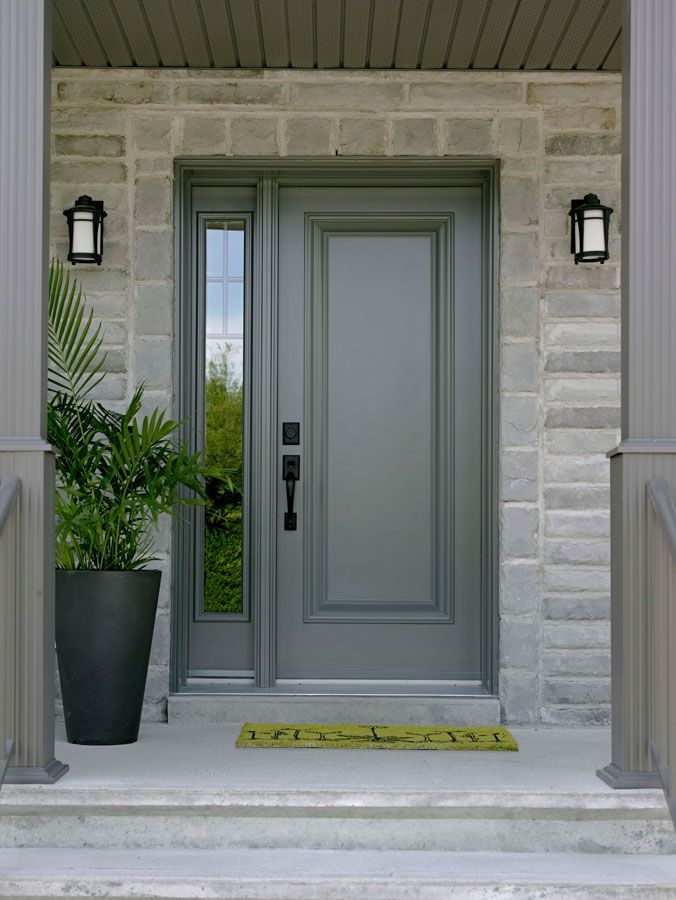 8. This brings us to our last door! Trim is all you need! If your upgrading a old door you can always add trim on and then paint to make! We love DIY projects !!!!!